I'm Julie Knight and I am the founder and CEO of Elite Eyelash Extensions and the Elite Eyelash Extensions Training Academy, a company that is devoted to eyelash extensions, exclusively.
I'm also a motivational and subject matter expert speaker, judge, writer, editor and event organiser. I'm happily married and mum to a beautiful daughter. In my spare time, I try and help others with my free domestic abuse awareness training and menopause awareness raising.
I'm a highly trained, certified and accredited Master Lash Stylist and I am proud to be listed as an Expert Lasher on the Expert Lashers website. I run a very busy and highly sought after treatment service based in north Bristol along with my Training Academy. I am qualified to teach and I have been training new and experienced therapists since 2012 and I'm proud of what my students have gone on to achieve.
I am a member of The Guild of Beauty Therapists and The Guild of Therapy Lecturers where I hold the relevant insurance provision that's expected in our industry. They accredit my courses together with Lash Inc.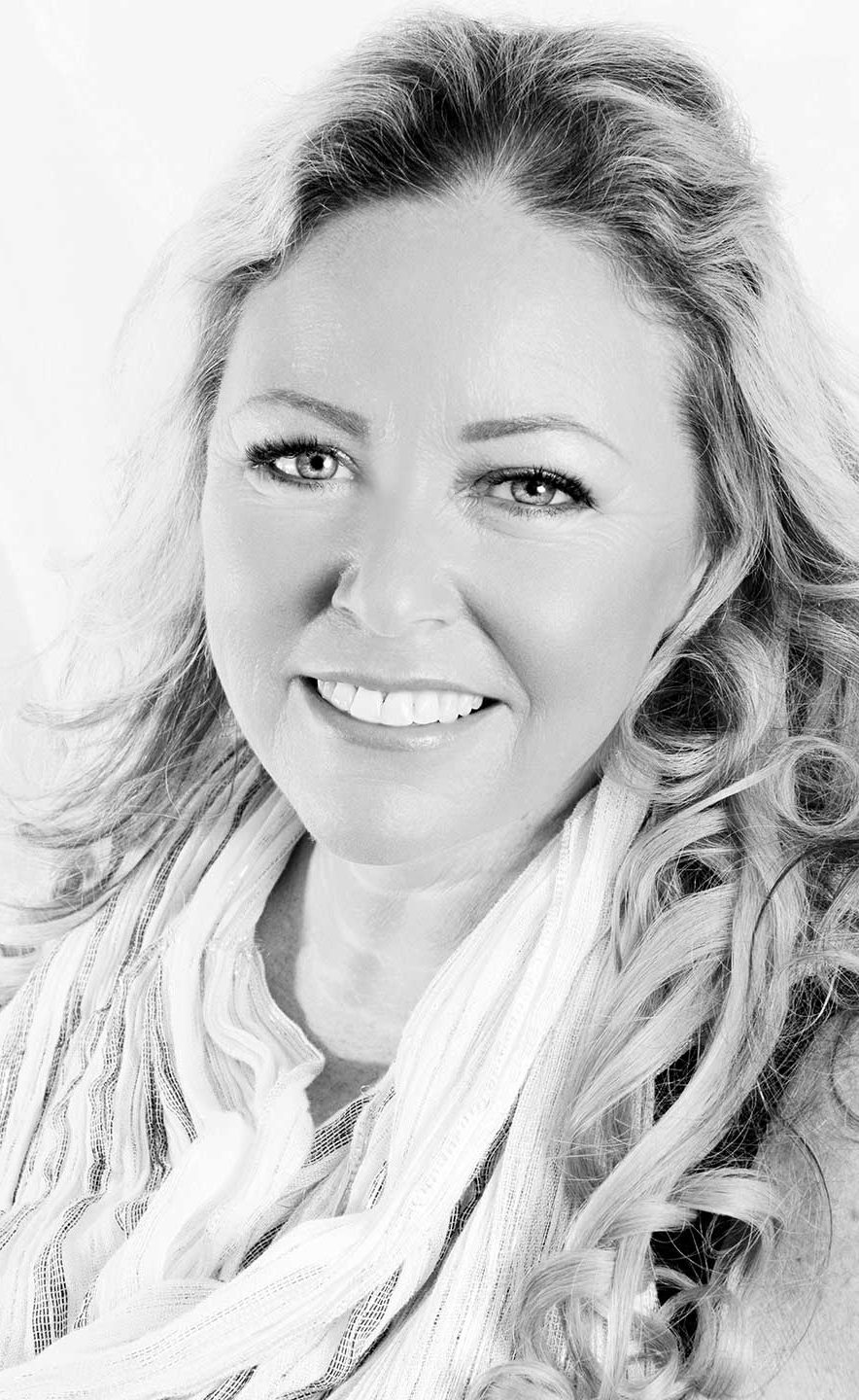 I have a wealth of experience having performed over 15,000 eyelash extension treatments over the past 9 years. As a specialist, I exclusively offer individual (classic) and volume eyelash extensions. The Classic application is where one eyelash extension is bonded to one natural lash. The Volume application is where I use a number of ultrafine (superlight) eyelash extensions to create beautiful 'fans' that are expertly bonded to one natural lash. Applying and styling lashes in an art that requires a lot of practice to perfect and master so I only offer these services as a specialist.
My aim is to ensure that your eyelash extension treatment is relaxing experience with stunning results. I only use high quality materials that I have spent months testing to ensure that it they are good enough for my clients and students, and therefore my online shop. What's more, I diligently observe hygiene and safety standards at all times. I absolutely adore my work and when you experience the results, you'll see why I'm a total lash addict!
Treatment prices are individually tailored as we are all different. This will dependent on the look you would like, the complexity of the style and what nature has given you for me to work with! Please see the Salon and Prices section for details.
I offer high quality one to one professional training and coaching in both classic and volume lashes so all my students receive the VIP treatment! Group sessions are also available if you prefer to train with others and I also travel to salons to train teams of therapists.
Whether you are new to beauty or an experienced beauty therapist or lash artist looking to enhance your skills, I support your professional development with comprehensive accredited eyelash extension training and certification.
All of my training courses are structured to suit different learning styles so students can learn in ways that really work for them. This is complemented by a range of very detailed learning materials that are constantly updated to keep pace with this fast developing industry.
Tailored coaching sessions are a great opportunity for already qualified students to strengthen particular skills or knowledge areas.
Students say that my knowledge, enthusiasm and passion for lashing is inspiring and infectious! To keep my skills and knowledge cutting edge, I have trained with a wide variety of national and international eyelash extension trainers and leading industry experts and continue to do so. I also partake in a number of lash conferences and webinars to keep my knowledge and skills up to date. In turn, my students learn the most up to date, cutting edge techniques.
My students also receive lifelong advisory support, even after certification as learning and continued development should not stop on receipt of a training certificate. Students are invited to network through our private Facebook group where I shares tips, tricks and new ideas.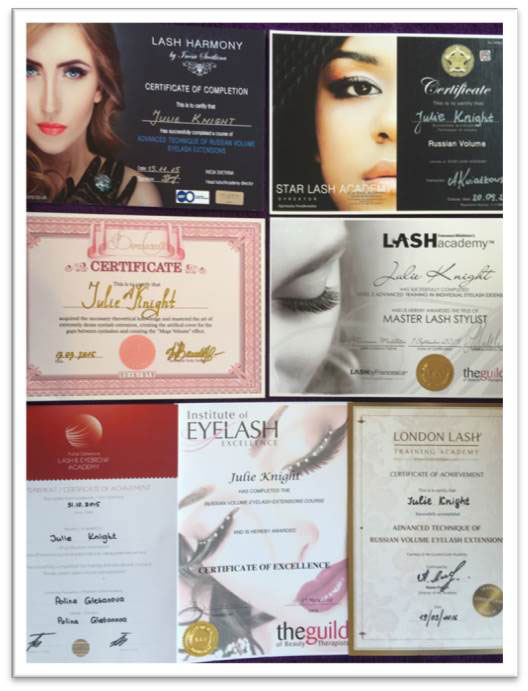 I have tried and tested a vast range of lashes from many manufacturers and I work closely with my supplier to ensure that this handmade product is the best that it can be.  I have also tested a range of products to support the treatment process and only the best make it into my shop. I am also looking at sustainable solutions with eco-friendly ranges so the shop will continue to grow. Look out for more coming soon
I have participated and placed in lash competitions and I have been privileged to judge a number of Lash Competitions since 2018.
I have written a phenomenal number of articles about lashes, business, wellbeing and safety that have been published in professional lash magazines such as Lash-Ed and Lash Inc. along with pictures of my work. I have been featured in Scratch magazine, Professional Beauty magazine, Salon News, BBC Points West TV news and BBC Radio Bristol, Lash Boss Radio podcast and Life of KG podcast.
I'm the creator and editor of Lash-Ed magazine that launched in April 2018 where I get to work with some of the most amazing artists and influencers in the business. This virtual writing team helps lash stylists to develop their skills and enhance their businesses.
My primary purpose for training and writing is simple. I am passionate about raising the standards in the eyelash extension industry to protect its reputation and our clients so they receive the very best service.
I am the MD and co-organiser of the biggest Lash and business learning event in the UK. It's called World Lash University and it encompasses an international Online Lash Competition and Business Awards. The next event is planned for Sunday 17th May 2020 at the Belfry near Birmingham. 
You can probably tell that I am passionate about helping people. In addition to supporting colleagues with their lash careers, I am a guest speaker for a Women's Development Programme that enables women to give and receive more from their lives and careers. I also facilitate work/life balance coaching and menopause awareness raising for self-help along with employers moral and legal duties to their age diverse workforce.
I'm the MD and creator of Behind the Mask that offers free online domestic abuse awareness training for the hair and beauty industry. This is designed to help them spot the signs that a client (or colleague) may be experiencing it and how they can help in the best way.
Now you know a little more about me, please feel free to contact me for amazing lashes and professional training! I look forward to seeing you soon.
Julie Knight MGBT, MGTL
Principal and Head Trainer of Elite Eyelash Extensions (Training Academy)
CEO of JK Beauty Ltd
Creator and Editor of Lash-Ed magazine
MD and co-organiser of World Lash University (events)
MD and creator of Behind the Mask
Member of the Guild of Beauty Therapists
Member of the Guild of Therapy Lecturers
Listed as an Expert Lasher
Member of various professional Lash Associations